The centre of the black hearth,
of setting suns on the shore :
ah ! well of magic
Arthur Rimbaud (Illuminations)
As probably all of you already know, the Interstellar movie tells the adventures of a group of explorers who use a wormhole to cross intergalactic distances and find potentially habitable exoplanets to colonize. For the scientific part, the film director, Christopher Nolan,  has collaborated with a colleague of mine, the famous physicist Kip Thorne, a specialist in general relativity and black hole theory.
With such a scientific consultant, the promotion of the movie insisted a lot on the realism of the black hole images calculated by Kip Thorne and the team of visual effects company Double Negative. The most striking one shows a glowing accretion disk appearing above, below  and in front of the black hole.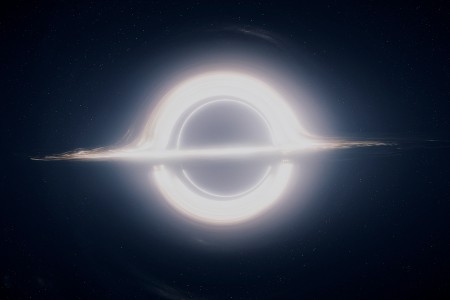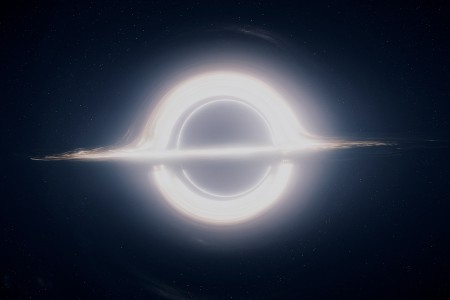 As soon as the movie was displayed on the screens, a lot of physics blogs have commented in details the "Science of Interstellar". Kip Thorne himself has published a such entitled popular book, to explain how he tried to respect scientific accuracy despite the sometimes odd demands of Christopher Nolan, ensuring in particular that the depictions of black holes and relativistic effects were as accurate as possible.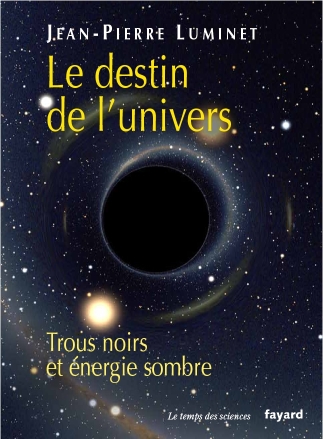 Since, as soon as 1979, I was the first researcher to perfom numerical calculations and publish the simulated image of a black hole surrounded by a thin accretion disk (you can upload the technical article here), to inaugurate this new blog I'll devote a series of 3 posts to the basics of black hole imaging. A good part is adapted from a chapter of one of my books, published in French in 2006, Le destin de l'univers – unfortunately not yet available in English. Continue reading →